 Hosting Infrastructure Management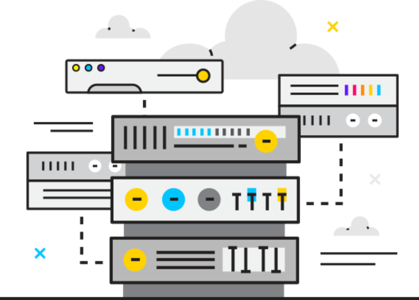 We can manage your existing on-premise, in-house or cloud infrastructure on your behalf, all of our technicians are certified by Microsoft too.
We can handle everything, from on-boarding new sites and servers, server maintenance and patching, fault finding, monitoring and infrastructure optimizations and anything in-between.
We understand not all businesses are the same, so will work on a SLA and pricing structure which works for your business and requirements.
Get in Touch
WHAT OUR CUSTOMERS SAY
Our customers love us, read some of their feedback below

Supremely helpful. Just what you need when you're under pressure and don't need things to be any more difficult. Nothing was too much trouble. Much appreciated. Thanks!
Excellent customer service from online chat communication when I needed help deploying Umbraco CMS for the first time.
Great service and support. Setting up a new Umbraco site with a staging environment and transferring 2 domains has been super quick and easy. I'll definitely keep using them for any future projects.
Duane Purchese
Sparkle Exterior Cleaning Specialists Limited
UmbHost Limited has gone above and beyond for a very long time now, always an excellent service and amazing value
I can totally recommend UmbHost for every one out there, who is looking for a new Umbraco hosting provider, no matter how small or big the websites are. The most amazing part about UmbHost is the support you get. No matter what issues you have, you always know that there is someone with a lot of Umbraco and...
Fast and responsive customer service. A comprehensive knowledge base is available that covers almost everything you need to help with deployments to the server, if there is a question not answered in the knowledgebase, you can raise a ticket and get an answer back pretty quick. Server performance is very go...
Paul Seal
codeshare.co.uk Blog
They were so helpful every step of the way when I migrated my site to them from another hosting provider. I would highly recommend them.
UmbHost have been an excellent service from the outset. Great communication has been at the core, with informative and succinct meetings and very much a can-do approach to the design and interface requirements of our website. Even though we at times were unsure of what we wanted, they remained patient and a...
UmbHost was the perfect fit for building our community website - very quick, knowledgeable and professional, and at the same time supportive and nice to deal with as we dealt with unfamiliar technical questions. I look forward to working with them as our web partner for a long time to come. Highly recommended.
Awesome service for a fantastic price